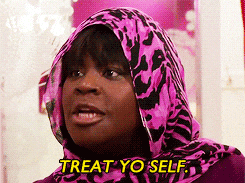 so for the past two weeks I've been putting off buying a pair of shoes.
Shut up! stop right there!
'A Woman buying shoes… tell me something new!'
No, I was putting off buying these shoes!
http://www.vivobarefoot.com/uk/womens/joy-canvas-womens?colour=Natural
Let me take you back two weeks (this will be like a month by the time this comes out but bare with me!)
So, I wear my boots busking all winter, and have worn them so much that there is a huge whole in the sole, which is easy to get fixed but it just shows how much I've worn them in the last two years. I wear them every time I go busking so they get used!
However, during the summer I wear a pair of sandals but at the end of last summer my sandals broke and I've been on a quest to find a good summer replacement. I have to walk 25-30 minutes each way with a 6kg harp on my back. so I can't wear something on my feet that I will regret 5 minutes down the road.
For weddings I can wear nice shoes and easy pumps that I don't have to do any walking in and basically just have to be comfortable to drive in! So I had a couple options and I came across these shoes.
It's a fantastic company that makes really great shoes! they used to have a casual line called 'Terra Plana' I have a pair of heels and heeled ankle boots from them that are still fantastic 3 years on! They use 50% recycled materials and really design their shoes for people who have stuff to do! and also sports and running stuff… but yeah, walking with a harp on your back is like a gym but you get paid in between!
Anyway, I've been 'umming' and 'aaaahing' about it for a good couple weeks and today I was just went for it and bought them (also I got a 15% discount… so that was pretty good). But I realised that it's because as a self-employed person you have to watch every penny to make sure you're on track financially and you're making enough, saving enough to pay for everything and pay your taxes…. all that grown up nonsense!
And then, on top of this our society puts so much emphasis on 'getting a bargain' and getting things for 'cheaper' than their worth. So my actual first attempt at getting my 'summer busking shoes' were a pair of £4 espadrilles I got from H&M that don't fit and aren't properly made. My usual summer pumps I get from Next during their boxing day sale, they are around £8-£16 and last one year then fall apart, they are also bad for my feet. So this year I thought I should just do what I do with the winter and get a decent pair of shoes that will last, be comfortable and good to my feet! So I took the plunge and bought an expensive pair of everyday shoes! I will let you all know how I get on with them!
Back to the point, as a self-employed musician you feel this pressure to try and save all your money for work related things, upgrading your instruments and equipment. We don't look at the musician and their physical health. This can be very dangerous as music is such a physical profession that you have to be well enough to be able to make the noises and pluck the strings etc! On top of this, as a musician, who is pretty happy with their work, I tend to not really 'treat myself' regularly that isn't just a work-related expense, and I get that these shoes are a work expense but let's not dwell on that!
I'm very happy with my work at the moment, at 23 I feel like I'm making a healthy start to my career and making good decisions that will positively effect the longevity of my work in music. However, a sign that you are not happy with your work is if you are 'treating yourself' a lot more than is actually a 'treat'. In Sarah Silverman's book she talks about her friend's philosophy; 'Make it a treat', she was talking about sex and drugs… but it applies here! If you're living beyond your means and spending money like a crazy person, then you're probably not happy with your lifestyle. We can get really desensitized to the things that make us happy, 'too much of a good thing' can actually numb your brain's pleasure centre! That's why I rarely listen to music at the moment because I've reached the point where, performing and playing music is something I do so much that it doesn't have the same effect that it did when I was 15 and only singing a couple minutes a day. Nowadays, I actually sing for longer than I speak, which is worrying but it's just how it works out on a day to day basis. Therefore, I have stopped listening to music on my ipod on the way to work and listen to podcasts instead, which allows my brain to wring out and reset so I can enjoy my work and performing.
This is just something personal to me that I realise I do and it's something for us all to think about in our lives as musicians and as people in general! Make sure you're treating yourself if you don't think you can, make sure you're happy and healthy and also make sure you make bank!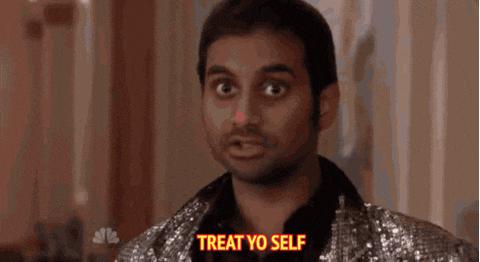 UPDATE:
I LOVE THEM!!!!
they are the best! I forget I'm wearing them half the time because it just feels like I'm in barefeet wearing socks!
They are awesome!
I've worn them busking
I've worn them at gigs
It's AWESOME! THEY ARE THE PERFECT SUMMER SHOE!
My socials: